Agent Testimonials
Agent Testimonials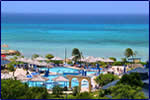 Virginia Rallis did an excellent job representing my interests when I sold our family's house in Jamaica. She is actively involved in the community, and very familiar with zoning issues in the area and the housing market. Because she extensively researches recent sales prices and has viewed many comparable properties, she was in a position to make a realistic assessment of our house and offer guidance in setting an appropriate price range. In stark comparison to other brokers, Virginia was more than willing to share information and explain the bases for her perspective. Virginia was an excellent advocate on our behalf, and held out for the best possible outcome. She was an excellent negotiator, unfazed by inappropriate conduct or demands, and resistant to pressure tactics and emotional manipulation.
Seller Biaolo/Padin 168st Jamaica Hills/Estates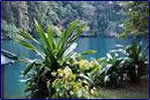 Virginia handled the sale of my aunts house in Jamaica after my aunts death, and she did a wonderful job.She found a qualified buyer quickly and showed skill and tact in walking the buyer through the process and in dealing with a tenant who was then living in the house.She was always reachable, and totally professional from start to finish.I cant recommend her highly enough.
Doug Mcleod 160st&84Ave Jamaica Hills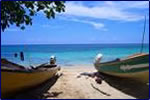 I'm pleased to recommend Virginia Rallis. Virginia has shown herself to be a seasoned broker who knows well the neighborhoods she represents - neighborhoods in which she is also civically active. She is clearly versed in the local housing market and knows how to price a property and where best to seek potential buyers. She works smoothly in a diverse marketplace, and I quickly came to regard her professional ethics, and to trust her guidance, which equipped me to decide when to hold off and when to accept an offer.
Stuart Desser 85-38 168Pl Jamaica Hills



We would like to thank Virginia Rallis for her hard work and determination in finding the right home for us. Being the first time buyer, we had lots of questions about the acquisition of properties. Virginia always took the time to break everything down in layman's terms for us common folk who are foreign to the "real estate jargon".She was always kind, courteous, and very friendly. We were very comfortable working with her.
We tried to work with other realtors, before we came across Virginia. Virginia never made us feel that she was in it strictly for the money. Sure, everybody's got to eat, but every time we had to engage in conversation with Virginia, it was like talking with a friend who's looking out for you and not a hired Real Estate agent who wants to stick you in "whatever" place so he/she could get paid...calling Virginia Rallis a "professional" would be an understatement as she has shown more character and poise in a business transaction than any other person I have ever known...
Furthermore, we will direct all of my friends and family who are in the market for properties to Virginia Rallis, just for the plain fact that she'd rather see you sitting happily in your home than make a quick buck off you...that in itself goes a long way and shows me where the priorities of all Real Estate agents should be. In the future, I won't take any chances with any other real estate agent as long as I know that there is a person like Virginia in the game...
Virginia,thank you for your sincerity,and your help .
Bala & Sudha
Jamaica Hills Buyers